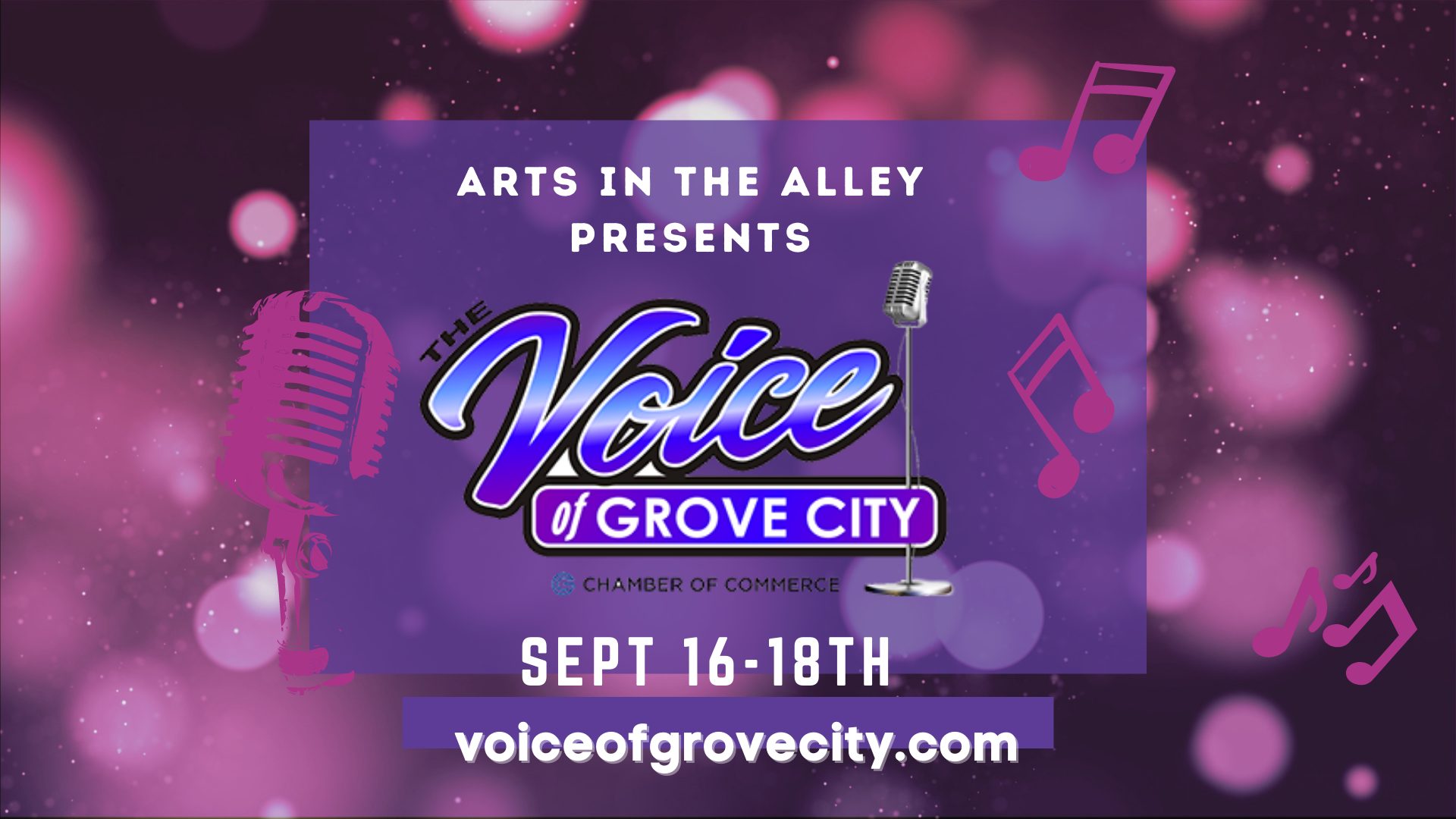 Inspired by other well-known singing competitions The Voice of Grove City, gives local musicians the opportunity to display their vocal talents to the community.
A wildly successful addition to our annual Arts in the Alley Festival and Community Parade is 'The Voice of Grove City' a 3-day vocal competition where singers show off their talents to thousands of spectators and our panel of esteemed judges in hopes of being crowned the 'Voice of Grove City' and the recipient of a $2500 check along with future promotional opportunities.
See last years submissions at www.voiceofgrovecity.com
To enter the competition, contestants must fill out an online form and upload their video audition via The Voice of Grove City website. Deadline to register for this year is August 31, 2022.